That being said, it's unfair of me – a reasonable kind of person – to dump one of them here and expect you to remember them all.
However, there are a handful that are really great when it comes to saving time every day. Here are three of the best. If you want to work a little smarter, those are the ones I recommend for remember shortcuts.
These should work on both Windows 10 and Windows 11, with some even working on older versions of Windows.
Windows Key + D: Show and hide desktop
It's the perfect combo for when you're in the heat of productivity, with six windows open and a ton of files on your desktop, including one you need to access. D suite tout.
Hold down the Windows key and hit the D key, and all your open windows will temporarily disappear. Find the file you need, and then hit the Windows key plus D again, and all your hidden windows will be right back in place.
Windows Key + H: Instant Dictation
I've had a love-hate relationship with dictation software for years. But the speech-to-text accuracy has got really It's been good lately, so I'm pretty close to a straight-up love affair now, depending on the stage.
I absolutely, positively love the built-in Windows Dictation feature. It's the chef's kiss when you have to craft a lengthy email, you need to transcribe an audio file, or you're tasked with taping down a quick blog post.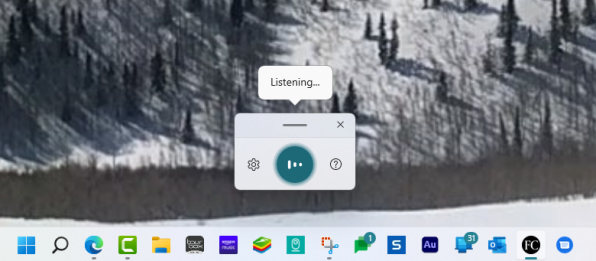 Simply move your cursor inside the text box, then hold down the Windows key and tap H to open the Dictation box. Say what you have to say and watch it magically unfold in real time.
Alt + Tab: Quickly switch between open apps
People who use keyboard shortcuts all the time are lashing their fists at me at the moment, saying that everyone should already know this shortcut. be possible. If you're not using it, you can just essential,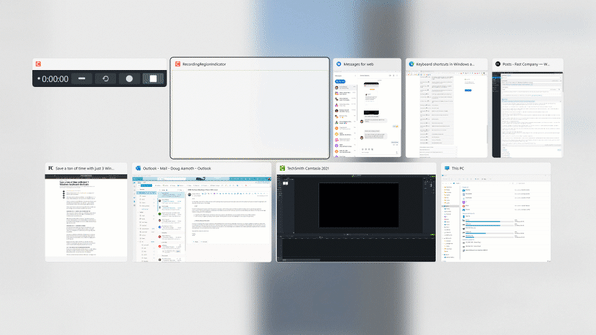 I like to call late in the workday when I have a dozen or more apps open, and I'm trying to quickly switch to a specific one.
Hold down the Alt key and tap the Tab key repeatedly to cycle through your open apps and windows until you reach the one you want to switch to. Let go of both keys and the selected item will pop up, ready for you to use.
This is an absolute godsend for all those people who spend all day multitasking between apps. enjoy!
!function(f,b,e,v,n,t,s)
{if(f.fbq)return;n=f.fbq=function(){n.callMethod?
n.callMethod.apply(n,arguments):n.queue.push(arguments)};
if(!f._fbq)f._fbq=n;n.push=n;n.loaded=!0;n.version='2.0′;
n.queue=[];t=b.createElement(e);t.async=!0;
t.src=v;s=b.getElementsByTagName(e)[0];
s.parentNode.insertBefore(t,s)}(window, document,'script',
'
fbq('init', '1389601884702365');
fbq('track', 'PageView');