Heinrich Stiesdal was technically on vacation when the bright-yellow floating steel platform he designed was installed on its maiden voyage across the North Sea in late July 2021, propelled by a single wind turbine.
The contraption—740 feet long and weighing several thousand tons—represented the culmination of five years of work for Stesdal and his small team, who had endlessly tested and tinkered with the design so that the turbine and its platform could withstand the harsh conditions. can do. in Ocean.
The wider energy industry was also watching the launch. While other companies had set up similar projects, none had Steasdall's cachet. A well-known figure in the renewable energy industry, the 65-year-old Dane was one of the few pioneers who pioneered the three-blade turbine in the late 1970s, paving the way for the expansion of wind power, which became the world's largest source of renewable energy. One of the main sources of ,
A ship was carrying its freshly assembled prototype from a port in Denmark to a test site on Norway's west coast, a 360-mile journey that would take the better part of a week. Stiesdal, a little nervous but confident the trip would go smoothly, was on a much-deserved vacation hundreds of miles away hiking with his wife in France.
"That was a big moment. It was a little scary too," Steadl says now. "It's always like that when you're doing something new."
Much was aboard that voyage through the North Sea, which came in the midst of a heated race to design the next generation of offshore wind parks that could float in the deeper waters found along most countries' coasts. Wind power now comprises up to 7% of global electricity generation, and Stisdall was certain that opening up vast new areas for additional development would be the next big step for the technology, turning it into the stratosphere.
Their latest floating design cost about $50 million to develop, an amount financed by a trio of major energy companies. Stiesdal was hoping to give them confidence that their platform design would stand out from a crowded field of competitors. Success could mean licensing his designs to dozens of developers, which is poised to become a multi-billion dollar business. On the other hand, the failure could mean that the wind industry's godfather could miss out on its biggest chapter yet.
But conditions turned out to be less than ideal for that deadly launch last July. A poor radio connection hindered communication with the towing vessel's captain, while stormy seas continually threatened to force the ship to take ashore in Norway's famous fjords. So Stisdall, a mild-mannered, with a propensity for self-deprecation, spent his vacation glued to his iPad, poring over weather data and refreshing the ship's location beacons.
"We had to do the operation that we had done before only on paper," Stisdal says. "It was a completely different stress level."
I am pleased to announce that Tetraspar Demo, the world's first fully industrialized floating offshore wind foundation, is now in automated, unattended operation.
thanks for doing @oyster, @RWE And @tepco,#Renewable energy #Climate change #renewable #offshore wind #floating air pic.twitter.com/pDvXnlzhz5

— Henrik Stiesdal (@HenrikStiesdal) December 1, 2021
To date, offshore wind parks have only been established along a small stretch of coastline around the world – mostly in northern Europe and China – and their potential for further development is limited.
Companies can only install conventional bottom-fixed turbines, which see mills sitting atop steel pylons driven into the ocean floor, in shallow water to a depth of about 160 feet. But much of the world's coastal waters are too deep – including large parts of the Americas and Asia – for industry to expand in a significant way that requires an alternative approach. In addition, local opposition to turbines visible from the ground has grown rapidly in recent years, prompting developers to push further.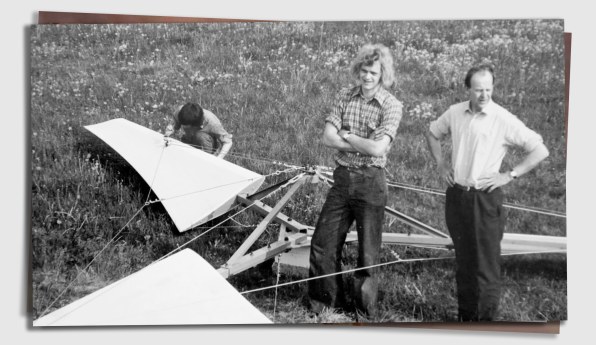 Although Stisdall's name is now synonymous with wind in the renewable energy sectors, he never planned to make a career in it. Fresh out of high school in Denmark, he began tinkering with turbines until his military service and university studies began, creating his first working model from scrap metal to power his parents' farm .
As it happened, a local manufacturer of hydraulic cranes called Vestas also began experimenting with turbines—an early, unfortunate attempt at the shape of a shock—and the company decided to purchase a license for the now ubiquitous design of the Stisdle. until he changed. 22.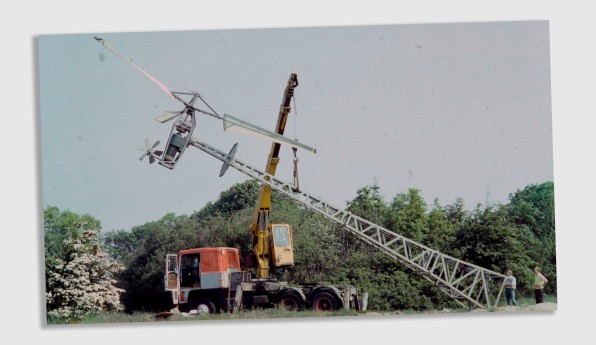 The company, now one of the largest manufacturers of wind turbines in the world, eventually hired the young engineer; Instead of finishing his studies, Staesdal worked for several other industry giants, including the wind power division of German industrial giant Siemens, before his apparent retirement in 2014.
The intervening decades saw him repeatedly pushing the boundaries of renewable energy, designing significant improvements in wind technology – such as weatherproofing turbines against lightning strikes, and working at Bonus Energy in 1991, the world's first offshore wind farm. Launching, a Danish company that was later purchased. Siemens. During that time, he racked up over 200 inventions listed in the European Patent Register.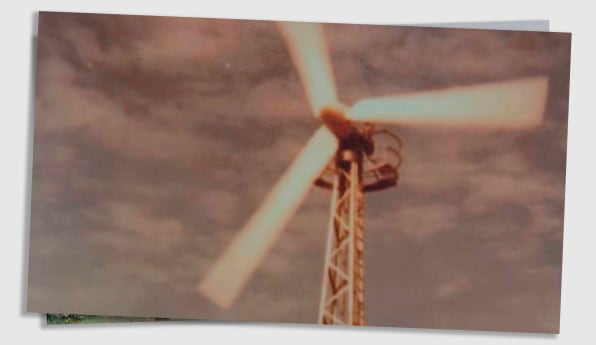 But the biggest coup of his career may still be on the horizon. Over the next few decades, the overall offshore wind industry is projected to grow to thousands of gigawatts in electricity generation, up from just 60 gigawatts installed today. The new farm alone already contains 100 different turbines at a total development and installation cost of several billion dollars.
With floating turbines to make up a rapidly growing share of that market, a huge opportunity is guaranteed, but guaranteed for anyone who can create the first commercially viable solution. "There simply isn't an option," says Noe Roxel, an offshore wind specialist at Global Advisory DNV. "Temporary air really is the only way to go."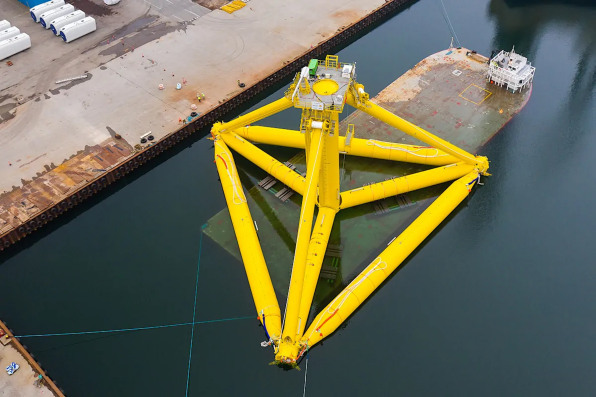 Dozens of established energy companies and small startups have developed floating platforms in recent years, some of which have successfully launched pilot projects of their own – meaning the original pioneers of wind power now face an army of competitors .
Each model required years of testing and monitoring, and some initial attempts didn't go as planned. Norwegian oil firm Equinor launched the world's first floating prototype in 2009, which turned out to be compatible with the company's original fjords. Equinor now has several wind farms in the water testing a new foundation designed for widespread use.
"The number of players in this area grows on an almost daily basis," Steesdal admits. "Not everyone will be successful, that's clear."
Stiesdal is backed by oil major Royal Dutch Shell as well as two utilities, all of which have already developed conventional offshore wind farms and an investment of approximately $35 million to build and deploy Stiesdal's floating prototypes has done. (His company, which has also received direct investment from the likes of the Danish Pension Fund, took on the remaining $15 million in development costs.)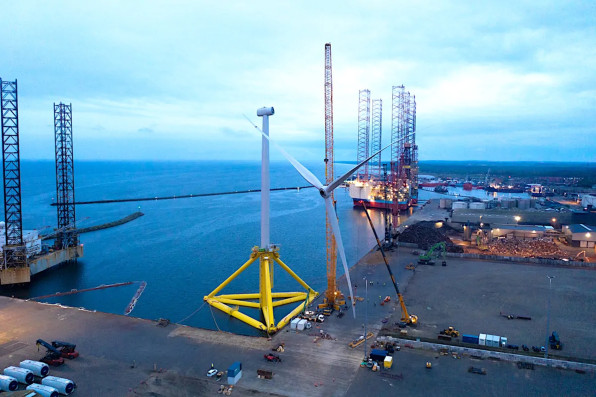 The different designs being tested by different companies all look slightly different, but most operate in the same way, with the turbines affixed to a half-submerged steel structure that is connected to the ocean floor by taut synthetic mooring lines. . The engineering of the platform is only part of the puzzle, however: industry experts say that unless it can be mass-produced, it will be impossible to reduce the costs to make the technology commercially successful.
Stiesdal claims that their prototype is the first industrially built foundation deployed to date, which he says was partially achieved by reusing components from traditional offshore wind farms. Their design also uses stainless steel pins mounted in plastic bearings to hold the various parts of the platform together, meaning it can be easily assembled in port and serviced at sea.
DNV's Rouxel says the design of the Stisdall, which can be adapted for different water depths, is truly innovative. But he points out that other companies aren't far behind him—and none, including Stisdall, have yet proven their designs on a large scale.
Stiesdal's concept may not work as well in places like California, where there is no existing offshore wind supply chain. This means that large developers have so far avoided committing to a single design for their first large-scale projects, preferring instead to play in the field.
"They're trying to get their feet wet with different techniques," Roxel says of Shell et al. "They haven't closed on any solutions yet – and they really don't want to until the last minute."
Thomas Brostrom, in charge of renewable energy at Shell, says the oil company will test some other designs in an upcoming three-turbine pilot project in France before deciding which platform to use in its first commercial-scale floating wind farm in South Korea. will test. Which he plans to build by the end of the decade.
Some countries, including France and the UK, have started auctioning the rights to develop gigawatt floating wind farms; Shell and a partner won 5 gigawatts in the UK first round earlier this year. Several other projects – each capable of supplying electricity to hundreds of thousands of homes – are also on the horizon.
The general consensus in the industry is that out of some 50 designs currently in development, only a small number of different floating platforms will be widely used. Still, according to Brostrum, Stiedel's background and experience have already shown him to be a promising contender.
"Henrik is a very smart and enterprising person, but he has also worked for some large companies," says the Shell executive. "He is coming in with the right mindset about what it takes to be a winner here."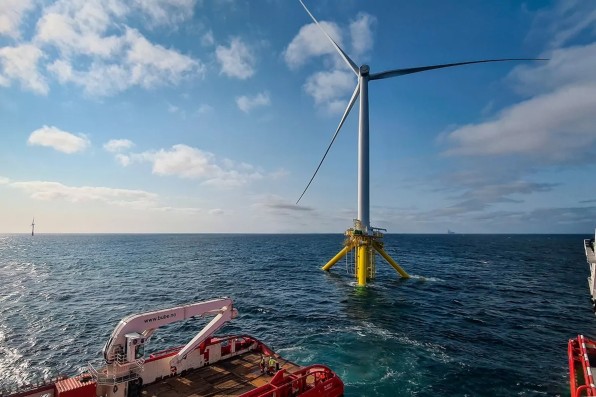 What helps Stiesdal's prospects is that its floating prototype made it to Norway safely. The turbine has been producing electricity since December, 6 miles off the coast not far from Stavanger, the capital of the country's oil industry. Project partners are closely monitoring how much power it produces and how the platform performs in real ocean conditions, to find out whether it makes sense to deploy Stisdall's technology more widely. Is. It could float there for 20 years before eventually going dormant.
Although the success of the launch has put them in pole position, Stisdall is surprisingly optimistic about the prospect of designs from other companies outperforming themselves. He appears more preoccupied with the larger goal of making floating air cheap enough for widespread adoption.
He also points out that some of the solutions he discovered when designing his prototype — including new cabling and mooring techniques — could equally benefit his competitors. If other companies take over the market, they feel that they have still accomplished their mission.
"We are not a company to 'make Henrik a success as a businessman' – that is not the issue," he says. "I really think what we do here matters."
Speaking to Stiesdal, it's clear that what started out as a simple distraction has somewhat turned into an obsession with designing climate solutions – one that goes beyond wind power. Stiesdal's company, which he started in 2016, is working on several other promising technologies, ranging from storing heat in crushed rocks to making carbon-negative fuels.
After retiring from Siemens, Stisdal initially planned to spend more time with his family; He says he was also getting tired of the responsibility that comes with managing thousands of people. An engineer at heart, he is more comfortable at the drawing board than in the manager's chair. Still, he was soon back in a position where he could make a difference.
"The number one motivation of the company I run now is climate change," he says. "That looms huge. I can retire now, but I feel an obligation." [to keep going],
!function(f,b,e,v,n,t,s)
{if(f.fbq)return;n=f.fbq=function(){n.callMethod?
n.callMethod.apply(n,arguments):n.queue.push(arguments)};
if(!f._fbq)f._fbq=n;n.push=n;n.loaded=!0;n.version='2.0′;
n.queue=[];t=b.createElement(e);t.async=!0;
t.src=v;s=b.getElementsByTagName(e)[0];
s.parentNode.insertBefore(t,s)}(window, document,'script',
'
fbq('init', '1389601884702365');
fbq('track', 'PageView');