That's exactly what happened last month when a team of designers unveiled To Grow a Building. Showcased as part of Jerusalem Design Week, the installation includes a dozen structures built using custom-built robots specifically designed to print with seeded soil. Six weeks later, with a little care, the plants have now developed a dense root system, and the walls have become a green layer covered with edible radishes.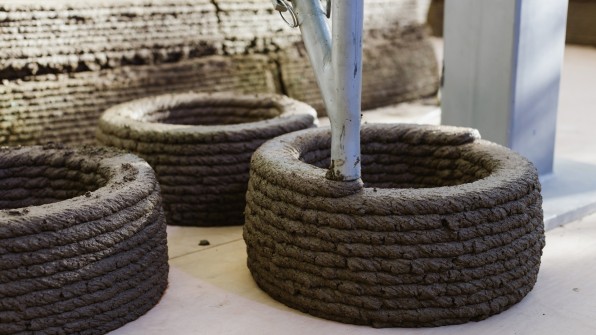 This may sound experimental, but installation is rooted in a lot of practical concerns, namely that concrete and steel – the two most commonly used building materials – are accounted for. 22% of total global emissions, "We wanted to create architecture that is made entirely of organic and local materials, which doesn't require you to transport materials from the other side of the world," says Knop Nathansohn, an architect and researcher who worked on the project. seven other designers,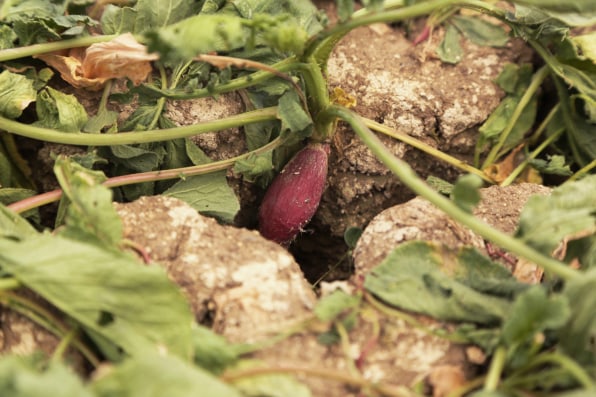 The problem is that current technology does not allow for construction with such organic materials, and as Nathansohn says, "architects and designers are mostly limited to the machines out there." You can shape bricks with agave pulp, or build walls made of compact natural materials such as clay or chalk, but these methods can be quite limited when it comes to complex geometric shapes such as curved walls. They are also labor intensive and often demand specialized construction skills.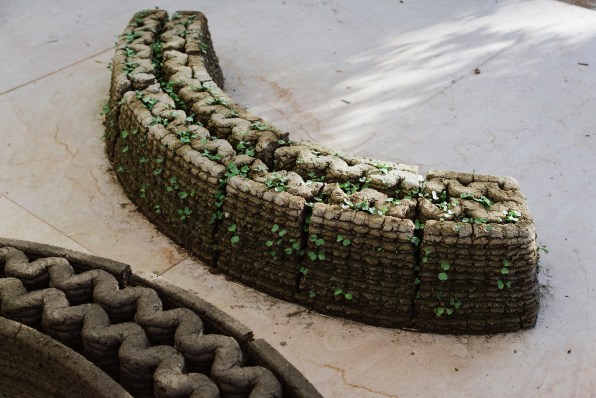 Therefore, the team turned to 3D printing. This involved hacking an existing 3D printer, and building a custom pump and nozzle so that it could capture organic material, which is more liquid than concrete, and more textured due to the seeds. He started with wheat because it grows fast, then added local flora and vegetables. "We water it every day," Nathansohn says.
Breaking radishes off the walls of your home has a certain appeal, but the roots (though exactly how strong those roots can be) to replace soil and reinforcement steel to replace concrete is unclear. "There is a lot of mathematical work on the fractals of plants and trees, so integrating the way different plants grow into the design process and the geometry of these walls can make the material stronger and more efficient," she says.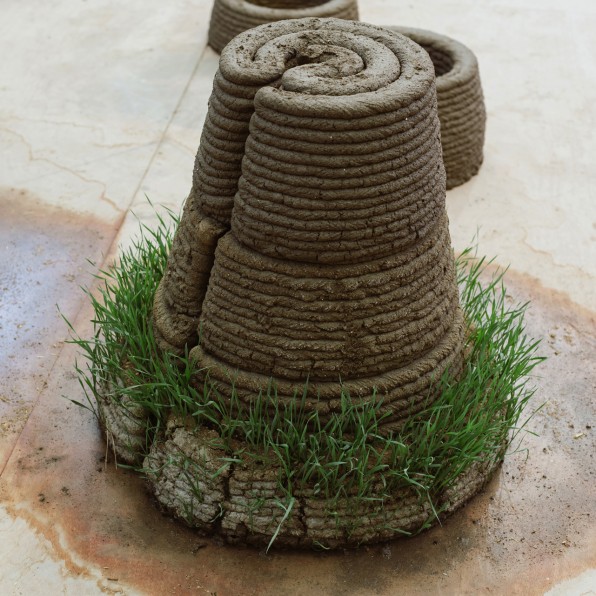 There are obvious challenges to this approach, such as how tall you can build a wall before it can crumble on its own. At the design festival, the tallest structure was a 4.9-foot column, but for Nathansohn, it's just a matter of finding the right geometry to support the material (like the igloo, for example). "Next year, we can go higher and build an actual pavilion," she says.
!function(f,b,e,v,n,t,s)
{if(f.fbq)return;n=f.fbq=function(){n.callMethod?
n.callMethod.apply(n,arguments):n.queue.push(arguments)};
if(!f._fbq)f._fbq=n;n.push=n;n.loaded=!0;n.version='2.0′;
n.queue=[];t=b.createElement(e);t.async=!0;
t.src=v;s=b.getElementsByTagName(e)[0];
s.parentNode.insertBefore(t,s)}(window, document,'script',
'
fbq('init', '1389601884702365');
fbq('track', 'PageView');